US state of Idaho wants executions by firing squad
Wed 22nd Mar, 2023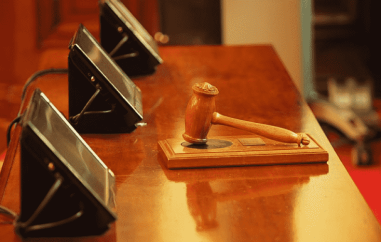 People sentenced to death could soon be executed by firing squad in the US state of Idaho. The Senate of the state in the north of the U.S. passed a corresponding bill on Monday (local time), as reported by U.S. media. Previously, the Idaho House of Representatives had approved. It provides for the possibility of execution by firing squad, should the chemicals for the lethal injection not be available. The bill is now with the governor for his signature.
Since 1976, there have been three executions by firing squad in the U.S. - most recently in Utah in 2010 - according to the Death Penalty Information Center. Only the states of Mississippi, Utah and Oklahoma currently allow firing squads when other methods of execution are not available. A similar law in South Carolina has been challenged and is going through the courts there.
According to the Death Penalty Information Center, 23 of the 50 states have abolished the death penalty to date. U.S. states with capital punishment primarily use lethal injection. However, executions have been repeatedly postponed in recent years due to a lack of the lethal preparations needed for this purpose.
The U.S. states in which the death penalty is carried out have great difficulty in obtaining the substances for lethal injections because pharmaceutical companies do not want to be associated with the death penalty. Execution by firing squad is supposed to be allowed in Idaho only if execution by lethal injection is not possible.
There is now an alternative to carry out the death sentence, Attorney General Raúl Labrador told the local newspaper, the Idaho Statesman. He was involved in drafting the bill.
The American Civil Liberties Union (ACLU) condemned the passage of the bill as "appalling" and called the bill "archaic." "A firing squad is particularly cruel; such executions leave scars on all involved," ACLU Idaho stated. Those executed by a firing squad "likely suffer extreme pain and anguish," the organization added, citing experts.


Image by Daniel Bone