Technical University of Munich to Reinstate Tuition Fees for Non-EU Students
Sun 3rd Sep, 2023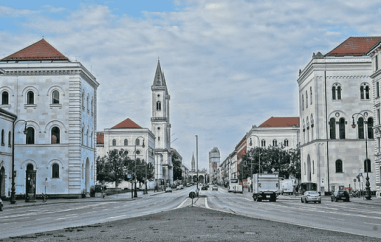 A decade after the Free State of Bavaria abolished general tuition fees, the Technical University of Munich (TUM) is set to reintroduce them, but this time for students from outside the European Union (EU). University President Thomas Hofmann confirmed this development in a conversation with the Süddeutsche Zeitung on Friday. Starting from the winter semester of 2024/2025, non-EU students will be required to pay for their education, with fees ranging from 2,000 to 3,000 euros per semester for bachelor's programs and 4,000 to 6,000 euros per semester for master's programs. This means that tuition costs will range from 4,000 to 12,000 euros per year.
The authority to levy fees on non-EU students was granted to Bavarian universities with the enactment of the "Higher Education Innovation Act" at the beginning of 2023. As per information from the Ministry of Science, TUM is the sole university so far to take this step, with only the Technical University of Deggendorf having similar plans.
TUM President Hofmann justifies this move by stating, "We are in a rapidly evolving international competition to attract the best students. Therefore, we are compelled to continually enhance our teaching quality. This requires further investments in education that cannot be solely funded by state resources." He anticipates annual revenues in the double-digit million range, emphasizing that these funds will be exclusively allocated to improving teaching quality, benefiting all students. Currently, approximately 50,000 individuals are enrolled in programs at TUM, with around 30 percent potentially subject to tuition fees.
In international comparison, Hofmann notes that TUM's fees are significantly lower. "In terms of the amount, we have benchmarked ourselves against the fee levels of state universities in Europe, which are considerably lower than those of American or British universities." He also highlights that "waiver scholarships for up to 20 percent of students" will be available. These scholarships will be targeted at individuals for whom the fees would pose "special hardship due to social or family reasons," providing them with the opportunity for exemption. Additionally, strong academic performance may play a role in scholarship awards.
However, despite these justifications, the Student Representation opposes the reintroduction of fees. David Vadasz, who represents students in the highest decision-making bodies, the Senate and the University Council, states, "TUM should continue to be a university that prioritizes the support of talented students. Students should not be dependent on their parents' income or job availability to financially secure their education, regardless of their origin." There is also concern about the "gradual reintroduction" of fees for all students in Bavaria.
As the new regulation could not be prevented, efforts are being made to ensure "meaningful student participation," says Vadasz. Students will oversee that the funds are used exclusively to enhance teaching and will make suggestions in this regard. The inadequate state financing of the "Excellence University" TUM is already evident in issues such as "falling blackboards, overcrowded tutorials, dilapidated lecture halls, inadequate study spaces, and constantly malfunctioning technology," explains Vadasz.
The other two major Munich universities are currently letting TUM lead the way. The Ludwig Maximilian University (52,400 students, with approximately eight percent from non-EU countries) "currently has no plans to introduce these fees," according to a spokesperson. Bavarian universities, however, are "in discussion" on the matter. Similarly, the University of Applied Sciences Munich (18,500 students, with 10.5 percent from non-EU countries) has no immediate plans to impose non-EU fees and will only consider making education fee-based "at a later date" if the need arises, such as for language courses.
President Hofmann acknowledges the concerns about TUM being the sole Bavarian university to implement tuition fees initially. However, he adds that discussions with various top-tier universities have provided a "clear picture" that improved teaching quality enhances the university's attractiveness.