Shanghai lifts many restrictions after two months of lockdown
Wed 1st Jun, 2022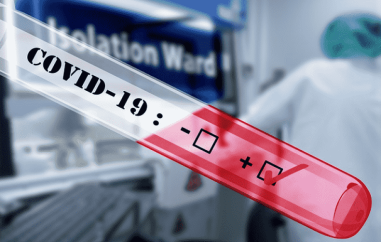 After two months of strict lockdown, restrictions have largely been eased in the eastern Chinese port city of Shanghai. Since Wednesday, most of the 26 million inhabitants have been allowed to leave their homes again. Stores opened. Public and private transport also resumed with some restrictions. Neighborhoods identified as risk areas are still exempt. Also, about 200,000 people are still further quarantined, state media reported.
"It's a surreal feeling," the party-affiliated Global Times newspaper quoted Shanghai resident Wang Mohan, who had received permission to leave his home the previous day. "I never thought I would say this, but what I want to do most is go to work. I'm tired of being stuck at home alone and only coming outside to open my mouth and get tested."
The lockdown in the economic and financial center of the second-largest economy had initially been imposed for five days in late March over the Pudong side east of the Huangpu River. But the restrictions were extended and ended up lasting two months. There had been fierce criticism of the draconian measures because of insufficient supplies of food, poor medical care and sometimes chaotic conditions.
At the peak of the wave, there had been 27,000 new infections per day in Shanghai in April. But on Tuesday, the metropolis reported only 15 new cases - the fewest in three months. Nationwide, the National Health Commission also reported only 68 new infections, 46 of them asymptomatic.
Meanwhile, while the rest of the world is trying to live with the virus, the most populous country continues to pursue a rigorous zero-Covid strategy. However, with the arrival of the Omicron variant, China has been battling the largest Corona wave since the pandemic broke out more than two years ago in March. Chinese scientists also warned that a total relaxation without any restrictions could lead to 1.5 million deaths in six months, as many elderly people in China are inadequately vaccinated.
The lockdowns and strict quarantine measures in many metropolitan areas and regions have severely slowed the economy and disrupted global supply chains. The Shanghai government vowed to work toward a full recovery and to strive to "make up for the time and losses caused by the epidemic." Many companies in Shanghai and neighboring Jiangsu province plan to fully ramp up production again by mid-June.
Despite the easing, carmakers Volkswagen and Tesla plan to keep their workers working in "closed circuits" until the end of next week, financial agency Bloomberg reported, citing informed circles. This involves workers living on the site without contact with the outside world, which is intended to reduce risks and ensure stable production.
Regular Corona tests will continue to be part of everyday life, as will distance rules at the workplace, among other things. Kindergartens, elementary and middle schools will remain closed in Shanghai. Stores must limit the number of customers to 75 percent of maximum capacity. Before using public transportation or even entering stores or shopping malls in the port city, a code on a cell phone must prove a negative test within 72 hours.
Similar rules apply in Beijing, where a negative test must usually be proven in the past 48 hours. The capital of 21 million, which had been pursuing more of a soft-lockdown, lifted the home office requirement in the city's largest district of Chaoyang, as well as in Daxing, and initially allowed stores to reopen. Restaurants remain closed. Strict restrictions remained in place in the hard-hit Fengtai district. On Tuesday, 14 new corona cases were reported in Beijing.


Image by Gerd Altmann