Real wages fall at record pace due to high inflation
Tue 7th Feb, 2023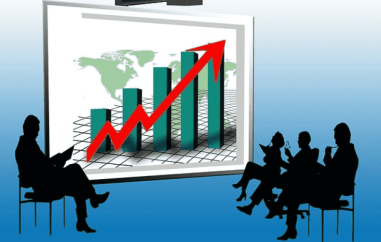 Real wages in Germany fell at a record pace last year due to the highest inflation since the Federal Republic came into existence. Gross monthly earnings of employees, including special payments, grew by 3.4 percent, the highest rate since the start of the time series in 2008, according to the Federal Statistical Office on Tuesday. However, consumer prices rose in parallel at 7.9 percent, more than twice as much. As a result, real wages fell by an average of 4.1 percent.
This is the third consecutive year of real wage declines. While in 2020 the increased use of short-time work in particular had contributed to the negative nominal and real wage development, in 2021 and especially in 2022 high inflation eroded nominal wage growth. According to preliminary data, 2022 saw the sharpest decline in real wages in Germany since the start of the nominal wage index time series in 2008.
According to experts, the balance this year is not likely to be quite so negative. All leading institutes expect inflation to fall. The Kiel Institute for the World Economy (IfW), for example, predicts an inflation rate of 5.4 percent, falling to 2.2 percent in 2024. The German Federal Ministry of Economics expects gross wages and salaries per employee to increase by 5.2 percent in the current year.
Wage increases, some of them substantial, have been agreed in many sectors. The approximately 3.9 million employees in the metal and electrical industry, for example, will receive an 8.5 percent increase in two steps, as well as a one-time payment of 3,000 euros net. The Verdi trade union is currently demanding a wage increase of 15 percent for twelve months for Deutsche Post employees due to high inflation.
Some people expect private consumption to be a brake on the economy in view of high inflation. The German government also expects private consumer spending to fall this year in price-adjusted terms. Nevertheless, the economy as a whole is expected to grow, albeit by only 0.2 percent. The nominal wage index, on which the calculations of the Federal Statistical Office are based, tracks the development of employees' gross monthly earnings including special payments.


Image by Gerd Altmann