Number of acute respiratory diseases significantly declining
Fri 13th Jan, 2023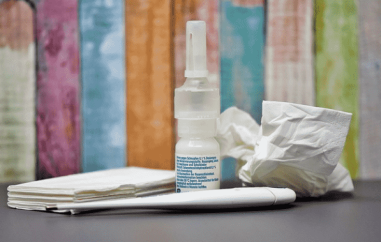 The number of acute respiratory illnesses in Germany has fallen significantly. It was most recently at the level of the years before the corona pandemic around this time, as the Influenza Working Group at the Robert Koch Institute (RKI) announced in its weekly report published on Wednesday evening.
The experts assume four million cases in the population for the first week of January. In the last week of December, the figure was still at 6.4 million. For three weeks, the numbers have been declining. As a reason for the decline, especially in the first week of January, the experts see the school vacations, which may have led to significantly fewer transmissions.
Nevertheless, according to the experts, more people went to the doctor, as expected, and the figure was higher than for the first calendar week of previous years. About 1.4 million visits to the doctor were due to acute respiratory diseases. Contributing to the higher numbers, adults were more likely to see a doctor for even mild symptoms, the report said.
According to the report, influenza viruses and respiratory syncytial viruses (RSV) circulate most frequently. The number of severe acute infections continued to decline, but is still at a high level.
People aged 80 and over in particular had to be treated in hospital for acute respiratory illness. With 21 percent of cases, they suffered most frequently from Covid-19. The number of infants treated in hospital for the RS virus increased again.
Since the beginning of October, nearly 250,000 laboratory-diagnostic-confirmed influenza cases have been reported to the RKI. There have been 424 influenza outbreaks with at least five cases. So far, 407 influenza deaths have been recorded.


Image by Ralph from Pixabay