New destinations from Munich Airport
Sat 1st Jul, 2023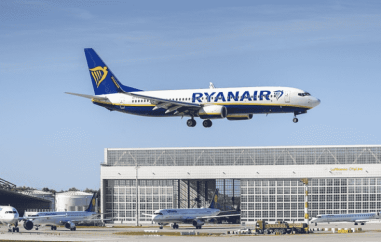 The summer of 2023 will bring new destinations and a new airline to Munich Airport (MUC).
The largest business in the Bavarian capital, Lufthansa, will resume a number of long-haul services, including those to Mexico City (MEX) and Osaka, Japan (KIX). As a result of China's opening, the company will also resume its routes to Beijing - Capital (PEK) and Shanghai - Pudong (PVG).
The German airline will launch new services to Rzeszow, Poland (RZE), Asturias, Spain (OVD), and Bordeaux, France (BOD) in the short- and medium-haul market. For the summer travel period, Lufthansa is reactivating four Airbus A380 aircraft to fly between Munich (MUC) and North America. The German business will provide almost the same number of destinations as it did prior to the pandemic.
The reactivation of Air China's services to Shanghai - Pudong (PVG) and Beijing - Capital (PEK) for the summer will round out the flight options to China.
In the Japanese market, Lufthansa will increase the number of its flights to Tokyo, and All Nippon Airways will begin operating in the capital of Bavaria again on March 26 from Haneda (HND), with three flights per week on a Boeing 787.
Beginning March 28, EasyJet will launch a non-stop service with three weekly flights between Naples (NAP) and Munich (MUC). On June 27, Croatia Airlines will introduce a new route from Bra (BWR) to the Bavarian capital, adding to its existing operations from Zagreb (ZAG), Split (SPU), Dubrovnik (DBV), Rijeka (RJK), and Osijek (OSI).
This summer, a brand-new airline will start running flights to Munich (MUC). Beginning on June 28, Fly One is planning to operate twice-weekly flights on Airbus A320s from Chisinau (KIV).
The CEO of Munich Airport, Jost Lammers, stated, "With a large number of airlines and a wide variety of destinations in the upcoming summer flight schedule, we are well on track to return to our pre-crisis level and further increase the attractiveness of our premium hub.