Munich Ranks 3rd in Europe for "Friendliest Travel Destinations 2023"
Tue 18th Jul, 2023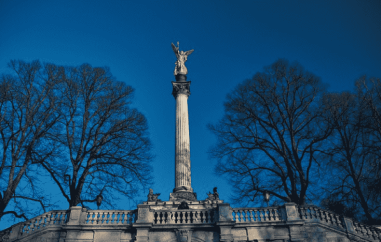 In a travel company ranking, Munich made it to third place in the "friendliest travel destinations 2023", in all of Europe. With a total score of 8.26 out of a possible 10 points, the state capital falls behind Zurich and Copenhagen, the two places that came first and second. Berlinalso fares welland makes it into the top 10. With 6.31 points, the German capital is in seventh place.
The ranking is based on four indices
The hospitality of the cities is measured according to four different indices: crime and safety, LGBTQ friendliness, fear of pickpocketing and life satisfaction/happiness. According to the travel company's website, various data sets were used to create the ranking and to assess the cities according to the four criteria.
Data for the Crime and Safety Index and the percentage of people afraid of pickpocketing comes from surveys by Numbeo - a crowd-sourced online database. In the crime and security category, the values range from 0 to 100. Data from the World Happiness Report 2020 was used for the life satisfaction of the residents of the different cities -with values from zero to ten.
Munich one of the safest cities in Europe
Often referred to as the cultural capital of Germany, Munich is a popular destination for those who love a city break. The city has a fascinating history that stretches back centuries and offers numerous historical sights, including the Nymphenburg Palace. And if history isn't your thing: Munich is also known for its delicious cuisine and traditional beer culture.
Munich is also considered to be one of the safest travel destinations in Europe, with a crime index value of 19 out of 100. This means that the state capital leads in a European comparison. "Anyone looking for a trip to a safe European travel destination should definitely consider a trip to the German beer capital," the site continues.
In Munich, only 15 percent of respondents are afraid of becoming a victim of pickpocketing - in Berlin it is 39 percent. In the British capital, London, 57% said they were afraid of being robbed while in the city. In the ranking of the World Happy Report - a survey that aims to determine how happy and satisfied people are in an international comparison -Munich is in the middle with 6.9 points. The residents of Zurich and Copenhagen rate their lives as far happier -each with 7.5 points.
In the ranking, Munich was awarded the value "AA" for LGBTQ friendliness - among other things because of the large CSD parade. In 2023, more than 500,000 people took part in Christopher Street Day in Munich.