More green hydrogen from Africa for Germany
Thu 9th Mar, 2023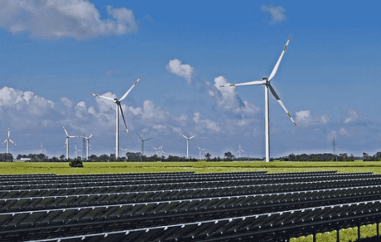 The largest investment with German participation for the production of "green" hydrogen in Africa is planned in Mauritania. This week, an international consortium signed an agreement with the government of the West African country to build a large-scale project that will produce up to eight million tons of ammonia or other hydrogen-based end products per year. The total investment is expected to be $34 billion in the final expansion phase, he said.
The investor in Mauritania is Infinity Power, a joint venture consisting of Egypt-based Infinity, Abu Dhabi-based Masdar, one of the largest investors in renewable energy internationally, and Hamburg-based German project developer Conjuncta. The plant, when completed, would be more than three times the size of the green hydrogen project planned in Namibia, which is being driven by German renewable energy company Enertrag in a consortium.
Interest in green hydrogen is growing all over the world. In Europe, projects have received renewed attention since the start of the Ukraine war in order to find alternatives to Russian gas for energy supply. In Africa in particular, investors see great potential, although not every location is suitable despite high solar and wind intensity. Apart from Namibia, major projects are also planned in South Africa and Angola, as well as in North Africa in Morocco and above all in Egypt, where the COP 27 world climate conference was held last year.
Starting point for further business relations?
"We are very proud to have been able to agree this project with the government of Mauritania. It will have a strong link to Germany, both as a technology supplier and as a potential buyer of green energy," said Conjuncta Managing Director Stefan Liebing. This is by far the largest bilateral investment project in Mauritania and will pave the way for further business relations between the two countries.
Liebing had held talks with Mauritanian government representatives six months ago about his company's involvement in the country's new green hydrogen industry and later won over the financially strong investors. Conjuncta is already involved in another green hydrogen project in Angola together with the local state oil company Sonangol.
Mauritania's oil minister, Abdessalam Mohamed Saleh, said his country wants to play a leading role internationally in the production of green hydrogen. "We firmly believe that the development of this industry will bring environmental, economic and social benefits to our country and the world." As a sales market, the company has its sights set primarily on Germany, he said. Infinity board member Joachim Altpeter added that the project will be a source of clean, renewable energy not only for the Northwest, but for the entire African continent. The German manager is responsible for operations in Africa, having previously worked in the renewable energy sector in Germany.
The plant, which is to be located northeast of the coastal capital Nouakchott, is to have an electrolyser capacity of up to 10 gigawatts. In this case, electrolysers convert electrical energy from solar and wind power into chemical energy, producing hydrogen as an energy carrier. A capacity of 400 megawatts is planned in the first phase, which is to be completed by 2028. A total of 3,000 people would be employed in the construction phase and up to 1,000 when the plant comes on stream.
According to the German Foreign Office, Germany and Mauritania have good bilateral relations, although high-ranking reciprocal visits are rare. The sparsely populated state - 4.6 million people live in an area nearly three times the size of Germany - is located in the conflict-torn Sahel region, but is considered politically stable. Energy consulting companies already rank Mauritania among the top five locations in the world in terms of announced green hydrogen capacity, along with Australia, Egypt, the United States and Canada. A total of four projects of this scale are planned there. At the end of last year, the British oil company BP signed an agreement with the Mauritanian government.


Image by Erich Westendarp