Large majority favors free condoms for young people
Mon 23rd Jan, 2023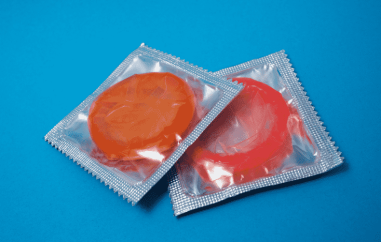 In France, young people between the ages of 18 and 25 have been receiving condoms free of charge since the beginning of the year - and a large majority of people in Germany would also be in favor of this, according to a survey. This was announced by the health insurance company DAK on Sunday, citing a survey conducted on its own behalf. According to the survey, 86 percent of people in this country are in favor of free condoms for people under 26.
According to the representative survey, respondents up to the age of 44 in particular are in favor of a regulation based on the French model. According to the DAK, 91 percent of people in this age group are in favor.
The health insurance fund also supports the idea. "Condoms effectively protect against the spread of sexually transmitted diseases, which can have serious health consequences," DAK CEO Andreas Storm said in Hamburg.
The health insurer believes that free condoms should be dispensed to young people in pharmacies. In Germany, reimbursement of the cost of contraceptives to health insurance companies has not been possible up to now for legal reasons.
This must be changed, the DAK stressed. Among other things, it pointed to a sharp rise in the number of sexually transmitted diseases, syphilis, registered each year.
Their numbers increased more than fivefold in the years leading up to the Corona pandemic between 2001 and 2019, according to the report. The lockdown and other Corona containment measures then led to "special effects" and caused a decline, Storm explained. But a rebound is expected, he said.
He also pointed to serious long-term health consequences of infections with sexually transmitted diseases, which include hepatitis B, for example.


Photo by Reproductive Health Supplies Coalition