Mon 3rd Apr, 2023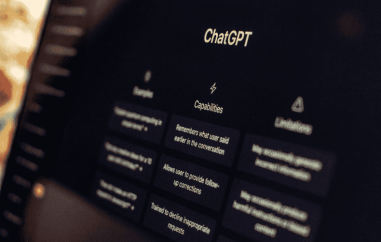 Italy's data protection authority has blocked the artificial intelligence-based chatbot ChatGPT because it violates data protection and youth protection rules, according to the authority. The app's publisher, the company Open AI, has been ordered by the authority to restrict the service "with immediate effect," the data protection authority said Friday.
According to the agency, ChatGPT had suffered a "data breach" on March 20. It concerned users' conversations with the application as well as information about the payment of subscribers to the paid service.
The users were not informed about how the data they submitted would be processed by ChatGPT. Open AI collects and stores "massive amounts" of personal data, for example from users' "conversations" with the system, in order to use it to "train" its algorithms. There is no legal basis for this, and users were not informed of this, according to a statement from the data protection authority.
Checks had also shown that young people were not sufficiently protected. Open AI says it only targets people over the age of 13, but "the lack of a filter to check the age of users means that minors receive answers that are completely unsuitable for their level of development and self-confidence."
Open AI must now report within 20 days what measures it has taken to implement the request. Otherwise, it could face a fine of up to 20 million euros or up to 4 percent of its global annual turnover, the authority said. A spokeswoman explained on request that Open AI can appeal, but that the company must first comply with the authority's instruction.
The Italian data protection authority says it acts independently and does not need approval from the Italian government. It has also launched a deeper investigation.


Photo by Emiliano Vittoriosi