Hong Kong gives away 500 000 airline tickets
Thu 2nd Feb, 2023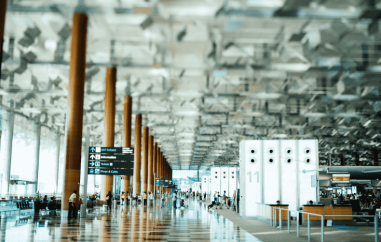 Hong Kong wants to welcome as many tourists as possible again after the end of the strict Corona measures - and is giving them free flights to the Chinese Special Administrative Region in return. Chief Executive John Lee announced that 500,000 free airline tickets will be distributed to visitors from all over the world starting in March. The tickets are to be available through local airlines. Other free flights would be reserved for Hong Kongers and visitors from mainland China.
The campaign is large-scale: According to the Hong Kong newspaper South China Morning Post (SCMP), it is expected to cost the equivalent of about 231 million euros. According to the SCMP, tickets will be available for six months starting March 1. One initial focus will be on Asian visitors, who would have made up a large proportion of tourists even before the pandemic.
Even before mainland China, the financial metropolis lifted many of its strict entry regulations in the fall. Prior to that, visitors had to endure a hotel quarantine, which caused visitor numbers to plummet.
Hong Kong's economy shrank by 3.5 percent last year. Normality has not yet fully returned. Masks are still compulsory in Hong Kong, not only in public buildings but also on the streets. Now that China has ended its rigorous zero Covid policy and the borders are open again, there is again brisk border traffic between Hong Kong and the mainland. There is a massive wave of infection in populous China right now.