Europe's largest aerospace campus set for Munich
Tue 25th Jul, 2023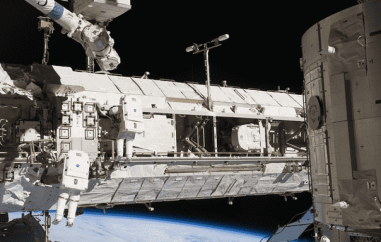 The largest aerospace campus in Europe will be established in Taufkirchen and Ottobrunn, located in the southern part of Munich, Germany. This mega-project is a collaborative effort between the Free State of Bavaria and the involved municipalities. In late June, they signed a Joint Declaration to pave the way for the development of this new campus, which will be centered around the Department of Aerospace and Geodesy of the Technical University of Munich (TUM).
Bavarian Minister of Science, Mr. Markus Blume, expressed his enthusiasm for the project, stating that it will take aviation and space exploration to a new level. The campus is envisioned to become the largest faculty for aviation, space, and geodesy in Europe, hosting around 50 professorships and accommodating over 4,000 students. The project has already generated significant interest and is expected to be a significant milestone in the field of future technologies.
The focus on space research is considered crucial for humanity, as it seeks answers to significant questions and provides concrete solutions to current challenges, such as climate research. Bavaria has emerged as one of the most advanced locations globally for future technologies, and the Free State is investing approximately 700 million euros solely in the aerospace sector.
The location of Taufkirchen and Ottobrunn has long been recognized as a hub for aerospace activities, with companies like Airbus, Ariane-Group, and IABG already established in the region. This concentration of aerospace-related entities offers unique opportunities for partnerships and collaborations.
To facilitate the development of the campus, suitable areas are currently being identified, and there are plans to extend the U-Bahn-Linie U5 (subway line) from Neuperlach Süd through Ottobrunn into the development area.
The expansion of the Faculty of Aerospace and Geodesy, which was established in 2019 and later transformed into the Department of Aerospace and Geodesy in 2021, is progressing rapidly. Currently boasting 27 professorships and around 1,500 students, the faculty is already among the leading institutions globally. In the final stage of development, the campus is expected to house approximately 50 professors, 1,000 staff members, and up to 4,000 students, solidifying its position as the largest aerospace faculty in Europe. To expedite this growth, the Hightech Agenda Bayern is providing over 43 million euros and funding 16 additional professorships.
Overall, the establishment of this aerospace campus represents a significant step towards strengthening Bavaria's position as a pioneer in the field of aerospace research and technology, fostering collaborations between academia, start-ups, and industries in the region.
 
Article translated and rewritten from STMWK PR