U.S. plans crossings of Taiwan Strait by ships and aircraft
Sat 13th Aug, 2022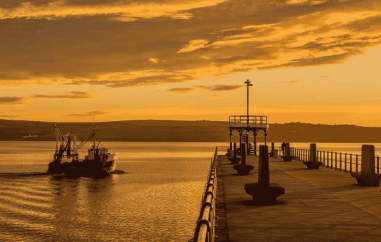 Notwithstanding heightened tensions with China over Taiwan, the United States will transit the Taiwan Strait with ships and aircraft in the "coming weeks," according to a senior U.S. government official. The United States also plans to expand its trade ties with Taiwan, U.S. Asia-Pacific Coordinator Kurt Campbell announced Friday in Washington.
U.S. forces, "consistent with their long-term commitment to freedom of navigation," would "continue to fly, sail and operate where international law permits," Campbell said. This would include "normal overflights and ship transits of the Taiwan Strait in the coming weeks," he said. Campbell gave no details on the exact timing or extent of planned U.S. troop movements in the strait between Taiwan and mainland China.
The U.S. government official also announced that a new trade plan for Taiwan and information on planned trade talks with Taipei should be released in the coming days. The U.S. would "continue to deepen" its relationship with Taiwan, including by strengthening economic cooperation.
Campbell called China's days of maneuvering following U.S. top leader Nancy Pelosi's visit to Taiwan an "overreaction." Beijing, he said, continues to engage in "provocative, destabilizing and unprecedented" behavior.
The government in Taipei welcomed the U.S. government representative's announcements. Taiwan's Foreign Ministry thanked Washington for its "firm support" and "concrete actions to maintain security in the Taiwan Strait and peace in the region."
Warships from the U.S. and its allies have held regular exercises in the strait for years, often prompting angry reactions in Beijing. China considers Taiwan and the surrounding waters its territory. In contrast, the U.S. and many other countries consider the route to be international waters open to all.
After the victory of the communists in the Chinese civil war, China and Taiwan split in 1949. To this day, Beijing considers the island a breakaway territory that it wants to reunite with the mainland - by military force if necessary. The Russian war of aggression against Ukraine has raised fears that Beijing could take a similar approach in dealing with Taiwan.


Image by Tim Hill