More than 250 Corona vaccine claims approved
Tue 31st Jan, 2023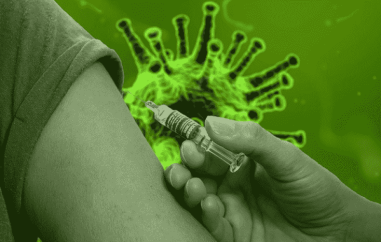 The German states have so far approved 253 applications for compensation due to a serious undesirable side effect of the Corona vaccination according to the newspaper Welt am Sonntag. The newspaper reported that this was the result of its own nationwide survey of the pension offices of the states. Leaders were the most populous states of Bavaria with 61 and North Rhine-Westphalia with 38, bringing up the rear was Bremen with no recognition. 1808 applications have rejected the states according to the data. Currently, 3968 applications are still being processed by the states, and more could follow.
Such applications are very rare. In Germany, about 192 million Corona vaccinations had been given by the beginning of the year, according to the Robert Koch Institute (RKI). About 65 million people have been vaccinated at least once.
According to the newspaper, vaccine damage is recognized to include heart muscle inflammation, sinus vein thrombosis (blockage of certain blood vessels in the brain) and so-called Guillain-Barré syndrome. This is a nerve disease that often begins with tingling and numbness and can lead to muscle weakness and paralysis. According to the "Welt am Sonntag", deaths from the vaccination were also occasionally recognized.
The pension office of the respective federal state decides whether there is a claim to state care in the case of vaccination damage. According to the Federal Center for Health Education, this can occur in the case of very serious vaccination complications that "represent a long-term health or economic consequence." The care includes, for example, pension payments depending on the severity of the health damage, curative treatment or survivors' benefits.
The procedure is different from that for a suspected vaccine complication, which physicians must report to the health department. This occurs when symptoms exceed the usual level of a common vaccination reaction. The Paul Ehrlich Institute (PEI) collects the reports nationwide.


Image by Pete Linforth