Summer 2022: countries with most tourists infected with Corona
Wed 29th Jun, 2022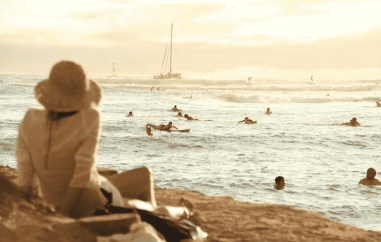 The summer vacations are just around the corner in many German states, and there are often hardly any rules regarding the Corona virus in vacation countries. Many Germans are likely to take advantage of this opportunity in the coming weeks and spend their vacations abroad once again. However, current WHO data reveals in which European countries there is the highest risk of infection for tourists, according to the organization.
According to the WHO, Portugal currently has the highest incidence. The popular vacation destination has a 14-day incidence of 1,595 cases per 100,000 inhabitants, making it the country with the highest incidence in Europe. The high numbers could be due to the omicron subvariants BA.4 and BA.5, which have led to a new wave of infections in Portugal, especially in spring.
However, those who hope for a lower risk of infection in Portugal and wait a few weeks could be lucky. For already now, despite the high numbers locally, the WHO records a strong decrease with - 43 percent compared to the last 14-day incidence value. Those still planning to travel to Portugal should watch out, especially in Lisbon, Madeira and the Azores.
Corona situation in Europe: This is the situation in Cyprus, Greece and Italy
Meanwhile, the second highest risk of infection in Europe is in Cyprus. The current 14-day incidence there is 1,209 per 100,000 inhabitants. In contrast to Portugal, however, the figures in Cyprus continue to rise compared to the previous measured incidence, according to the WHO, which is why caution may be called for here.
There is also an increased risk in Greece. The popular vacation destination currently has an incidence of 1,086; as in Cyprus, the figure is higher than in the previous fortnight. According to the figures, the greatest risk of infection is likely to be in Athens, among other places. Overall, however, the figures in Greece are almost identical to the 14-day incidence in Germany.
In Italy, however, the situation is more relaxed than in Germany. However, with an overall incidence of 974, caution is advised especially in Rome and Sardinia, and overall figures are also rising in Italy.
If you want to spend your vacation in a vacation destination in Europe, the most relaxed situation is currently in Spain. With an incidence of 282, the value is well below that of other vacation destinations, and here too the WHO reports a lower value than in the previous measured fortnight. Thus, the summer is not completely without Corona anywhere. Because the infection figures are currently rising so sharply in some vacation destinations, some of the countries are again or still subject to corona rules.